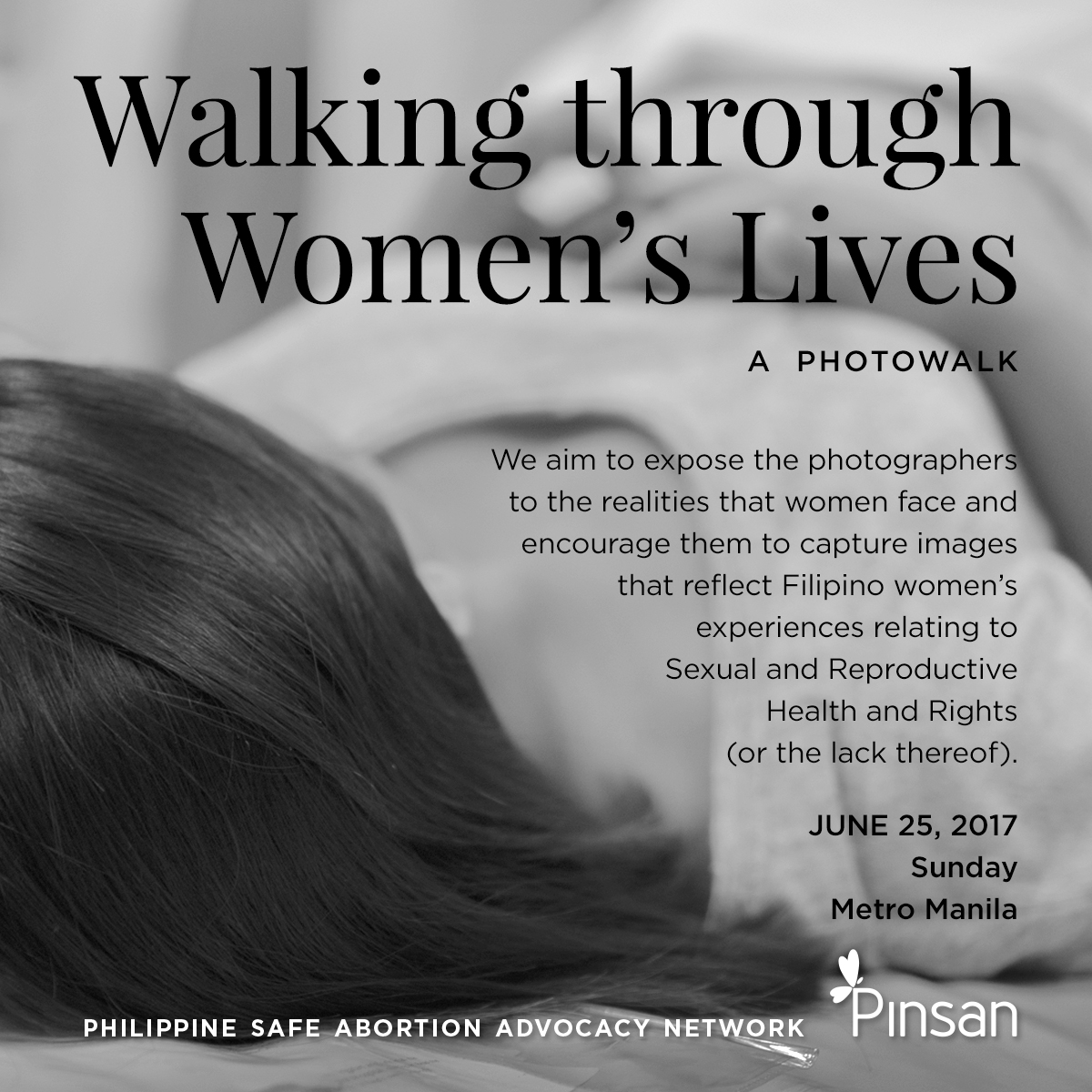 20 Jun

Photowalk: Walking Through Women's Lives

We aim to expose the photographers to the realities that women face and encourage them to capture images that reflect Filipino women's experiences relating to Sexual and Reproductive Health and Rights (or the lack thereof).

We're calling on photographers to join us on this Photowalk on June 25, 2017 (Sunday).

If you'd like to join, please contact Kristine Chan at pinsan.network@gmail.com.